Safeguarding
Keeping children safe and happy is at the heart of everything we do at St Francis Xavier Catholic Primary School. We recognise that all staff, including volunteers, have a full and active part to play in protecting our pupils from harm. We believe that our school should provide a caring, positive safe and stimulating environment, which promotes the social, physical and moral development of every child and therefore we take safeguarding extremely seriously whilst retaining a balanced and human approach.
We have excellent recruitment procedures – every member of staff has full checks and up to date references, as do visiting artists, regular volunteers, supply teachers and governors – and all staff receive appropriate training at regular intervals.
We have policies and practices that focus on ensuring the health and well-being of the children, for example: risk assessments before every class trip, a regularly updated heath and safety policy and staff presence at the school entrance at the start and end of every day.
We have well-established ways of monitoring and responding to incidents of concern, for example: unexplained absences, difficult behaviour and significant changes in physical or emotional appearance.
Mrs B. Nesbit - Designated Safeguarding Lead
J. O'Connor- Deputy Safeguarding Lead
Mrs S. Cashmore- Deputy Safeguarding Lead
We are delighted to share that St Francis Xavier recently received a Spotlight on Safeguarding Star Award: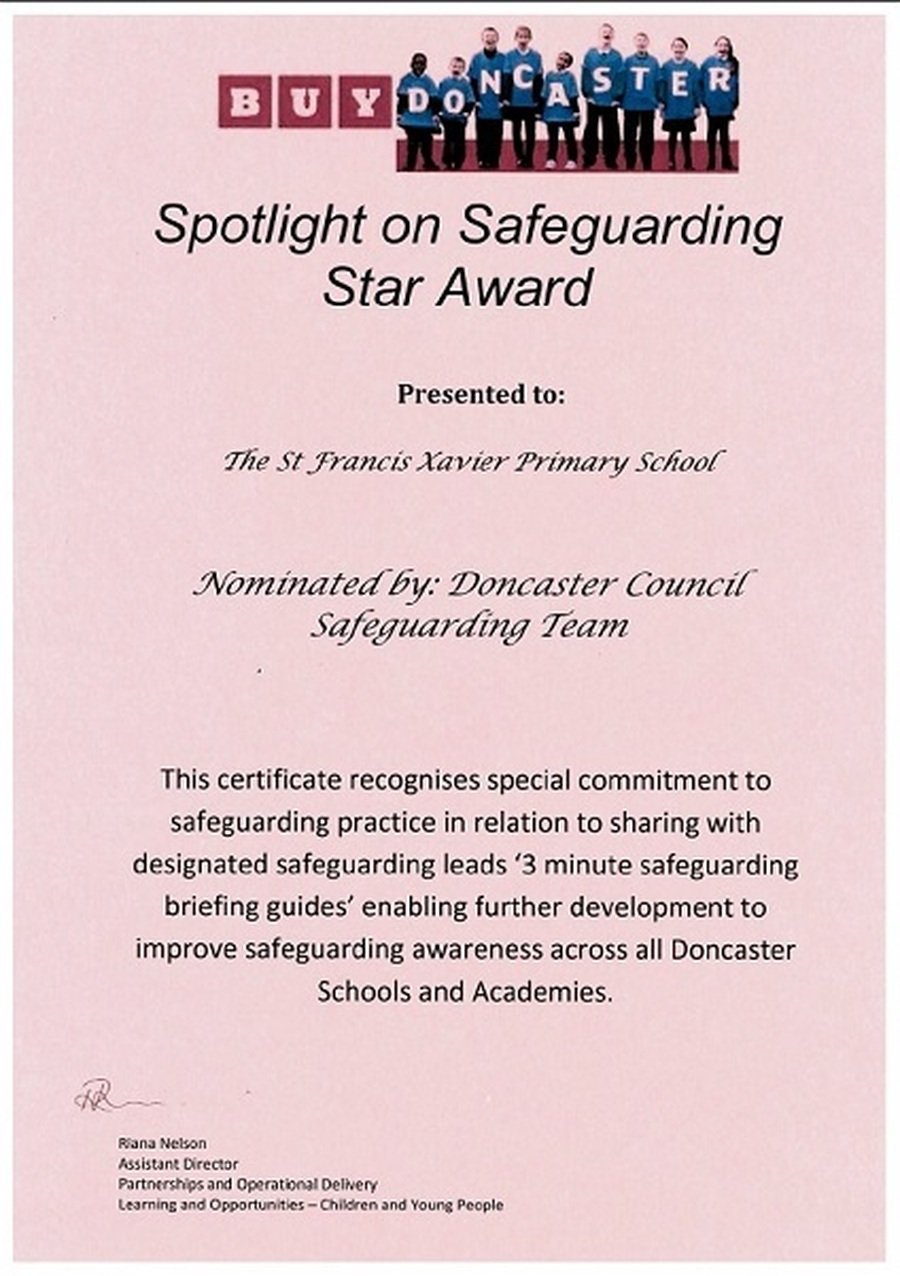 If you have any child protection or safeguarding concerns about a child in this school:
Please refer to the Designated Safeguarding Lead for child protection: Mrs B. Nesbit (Executive Headteacher)
If unavailable please speak to one of the Deputy Safeguarding Leads: J. O'Connor (School Manager) and Mrs S. Cashmore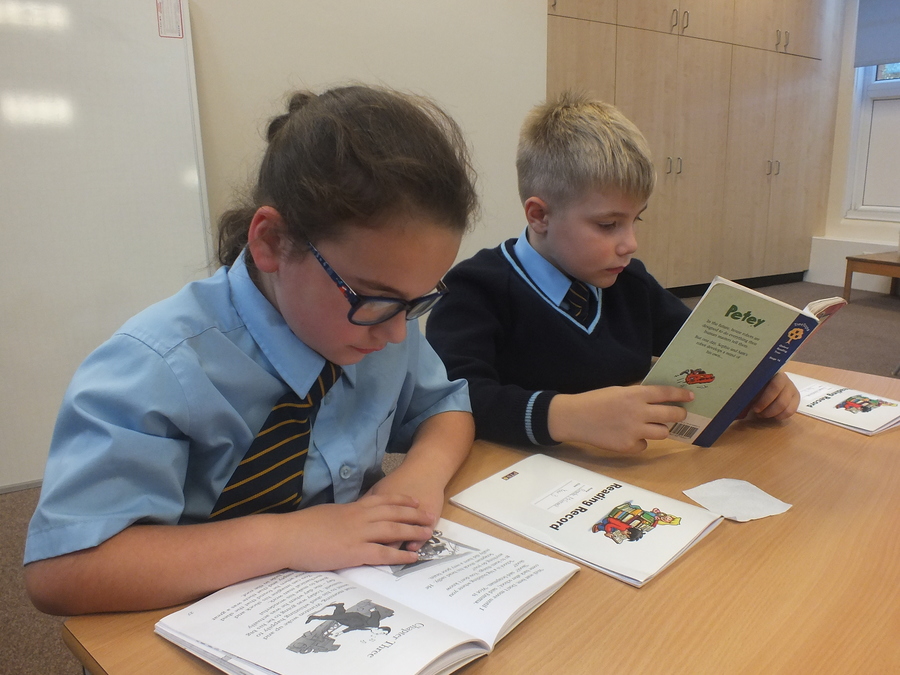 How can families help with keeping children safe?
Make sure all addresses and contact numbers are up to date;

If someone different is picking your child up, please let us know;

Be at school on time every day at 8:45am and 3.20pm;

Notify the school about your child's absence – unexplained absences are a key trigger for concern;

Take full note of the advice to parents if you are accompanying a class trip and ensure that you attend the briefing meeting;
If you would like to see a full copy of our Safeguarding Children and Child Protection Policies you can download them below or ask for a copy in the school office. We are happy to talk further with parents.