Pastoral Support Team
Mrs Amos Mr O'Connor Mrs Cashmore Miss Wells
Family Support Leader Assistant Head Attendance Officer Transition Lead
At St Francis Xavier Catholic Primary School we believe that good pastoral support focuses on nurturing the individual needs of each child. We aim to work alongside families in addressing pastoral concerns impacting on their child's learning and development.
Supporting the pastoral needs of children may involve working with external agencies. In these situations we ensure that a confidential, professional and sensitive service is provided as well as signposting parents to additional support within the community.
Working together, the whole school community aims to provide a safe and happy environment for all children enabling them to achieve their best.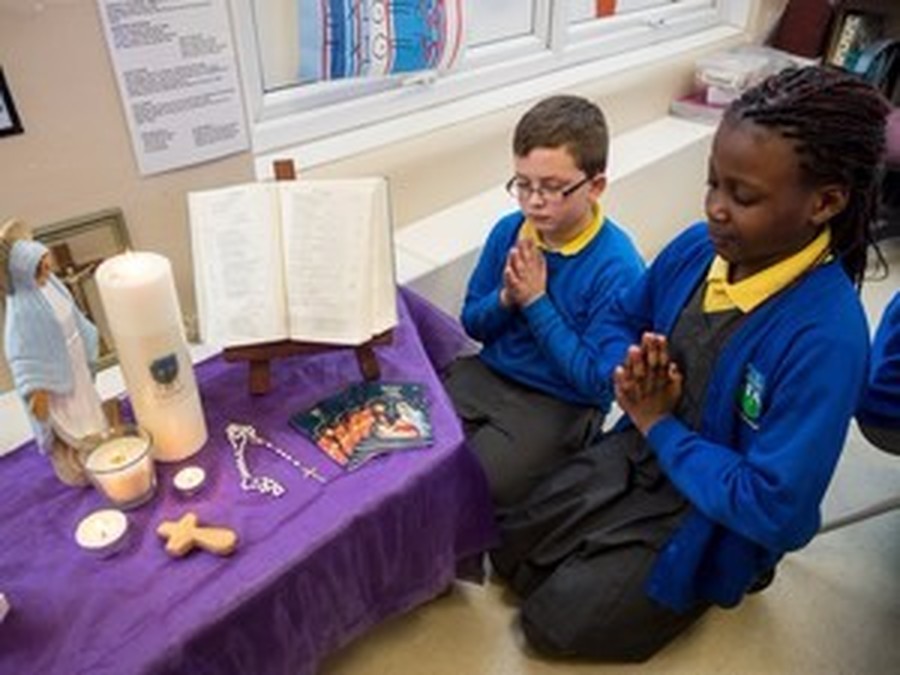 What support can the pastoral team offer?
Support in developing friendships
Changes in home life
Manage feelings following bereavement and loss
Encourage and promote good attendance & punctuality
Any form of bullying (including cyber bullying)
Controlling emotions
Social skills
Raise self-esteem and confidence
Worries or concerns about transferring from primary to secondary school
Meet with parents/carers to discuss issues relating to their child
Signpost families to outside services for appropriate provision and support
Parent View
My daughter Sienna Thompson, attends St Francis Xavier, and is currently enjoying her time in Year 3. Both my parents passed away recently and I have received so much support from the teachers and other parents. I am very happy with Sienna's schooling, in terms of teaching, learning, environment, development and general care. My son, De'andre has now joined the school in nursery, and I am extremely pleased with his progress so far. The teachers have been so supportive and encouraging. I am very happy they are in this school.
Marcia Thompson - Parent